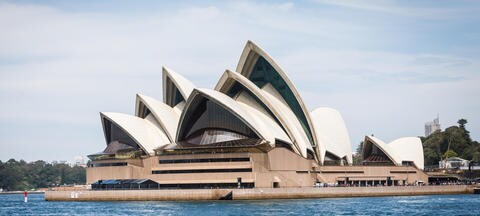 Dear 2018 delegates,
I am delighted to welcome you to Sydney and Sibos 2018. As global forces for innovation in financial services, Sibos and Sydney are natural partners. Returning to Sydney for a third time, Sibos will demonstrate our expertise in hosting global financial services events and see global peers meet to discuss global trends in the industry.
Sibos 2018 is set against a complex backdrop of increasing change, and a growing appetite for collaboration between the established and the new. Now in its 40th year, Sibos will connect thought leaders from across the industry and will match important issues with collaborative solutions. Renowned for our innovative spirit, there is no better place than Sydney to have these conversations.
Sydney is Australia's business capital, and one of the world's most sophisticated global financial hubs. Ranked 7th by the Global Financial Centres Index, more than 90% of international banks operating in Australia are headquartered in Sydney. Sydney serves as a gateway for business to engage global markets.
The New South Wales Government proudly supports Sydney's flourishing start-up ecosystem, having recently opened the $35 million Sydney Start-Up Hub. Supported by our entrepreneurial financial services sector, Sydney has become a world-leading fintech hub. Our idyllic lifestyle, diverse talent pool and population of early adopters are also key factors to Sydney's FinTech strength. Visit the Oceania Lounge to find out more about local FinTech start-ups who are showcasing their solutions in payments, securities markets, cybersecurity and regtech.
During your stay here, I hope you can take time to explore the natural and cultural attractions of Sydney and its beautiful surrounding regions, and discover why we are so proud to call Sydney home.
I wish you every success at Sibos 2018.
Gladys Berejiklian MP
Premier of New South Wales