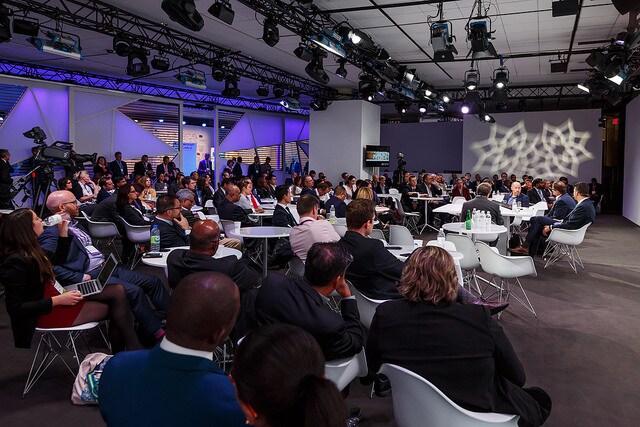 Why you shouldn't miss Innotribe at Sibos
What is it about Innotribe that makes it unmissable? Since 2009, SWIFT's innovation network has supported collaborative innovation as the best way to move the industry forward together.
From sessions to curated networking, our Day Anchors will leap forward to the world of 2030, helping us define what we should be doing now to ensure a connected future - built on the foundations of security, trust and privacy.
We asked our Anchors to give us their perspective on what makes Innotribe so special.
Ghela Boskovich, founder of Femtech Global and facilitator of Day 1's theme, Trust, says, "Innotribe is where we're asked to think differently, embrace creativity and lateral thinking, and contemplate the future of financial services in a truly value-oriented way."
Dr Leda Glyptis, Chief of Staff at 11:FS, will be hosting Quantum Computing Day. To her, "Innotribe is the one place that's always several years ahead of the curve, several years ahead of the industry in terms of the questions it will ask."
Diana Paredes, CEO and co-founder of Suade, is curating Wednesday's sessions on Artificial Intelligence and Machine Learning. She says, "I'm looking forward to really grasping everything there is to understand when it comes to technology, enterprise, and FinTech in general."
Duena Blomstrom, keynote speaker, author and Founder, Emotional Banking™ and PeopleNotTech, is hosting Innotribe's Cyber Day. She says, "Let's move the conversation forward: there are very deep themes that need touching on – if we start those conversations at Sibos they might last and have an effect."
With some of the industry's most influential minds guiding the conversation, Innotribe's agenda once again puts it at the top of the can't-miss list – make sure you're there!