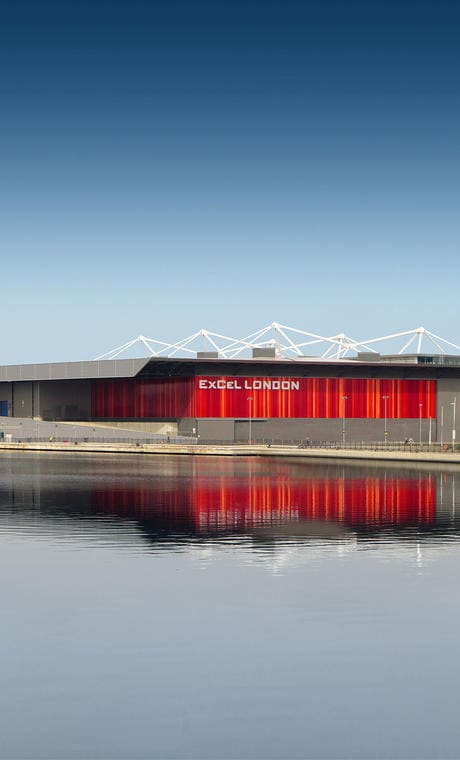 ExCeL London is one of Europe's largest regeneration projects. Since opening in 2000, it has hosted over 4,000 events (including Olympic events in 2012), and welcomed more than 20 million visitors from around the world.
It's London's largest events venue, with 100,000m² of space, including two conference suites and 60 meeting rooms. Sibos will make the most of this vast and central space to facilitate the next generation of collaborative innovation, provide an inspiring conference, stage a world-class exhibition, and – of course – host valuable networking initiatives.
With two on-site Docklands Light Railway (DLR) stations and London's City Airport in close proximity, ExCeL London is extremely easy to get to wherever you're travelling from. Find out more on the ExCeL London website.
During Sibos week, to access the East Entrance of the ExCeL, which is for Sibos badge holders only, alight via the Prince Regent DLR stop. For the West Entrance, which is for non-badge holders and badge holders, alight via the Custom House DLR stop. Registration for Sibos will be located via the West Entrance.
Important: Government issued photo ID will be required upon entry of the ExCeL every day during Sibos week.
 
Address & Opening Hours
ExCeL London
One Western Gateway
London E16 1XL - United Kingdom
Opening hours
Sunday
22 September
Monday
23 September
Tuesday
24 September
Wednesday
25 September
Thursday
26 September
Registration
09:00-17:00
07:30-18:00
07:30-18:00
07:30-18:00
07:30-17:00
Exhibition & Conference
 
07:30-19:30
07:30-18:00
07:30-18:00
07:30-18:00
Lunch
 
11:30-14:00
11:30-14:00
11:30-14:00
11:30-14:00