Sibos Insider
ANZ CEO to open Sibos 2018 & conference programme live!
As this year's event draws closer, Sibos Insider brings you essential updates and previews, news from across the industry, interviews, videos and teasers.
Conference
Innovative international banker to open
Sibos 2018 Sydney
Shayne Elliott, CEO of leading regional bank ANZ, will deliver this year's opening plenary at ICC Sydney on Monday 22 October 2018.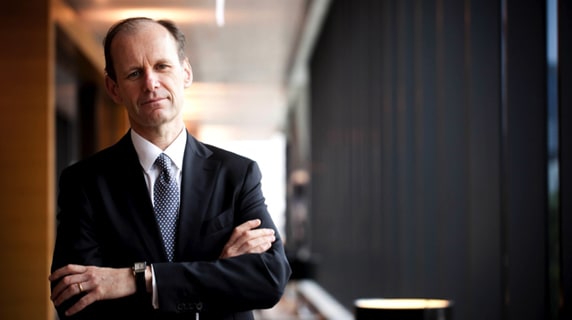 New Zealander Elliott has been widely credited with helping to turn ANZ into one of the region's most high-profile agile organisations through new technology and cultural transformation.
Chantal Van Es, Head of Sibos, said: "We're looking forward to Shayne welcoming this year's delegates to ANZ's home market of Australia. Shayne is a truly international banker with more than 25 years' experience working in some of the most dynamic financial hubs, so he's very well placed to discuss the forces impacting our industry."
Check out this year's conference programme
The theme for 2018 is 'Enabling the digital economy'. The conference programme features a wide range of session types that will help delegates to gain understanding, build insights and share best practices.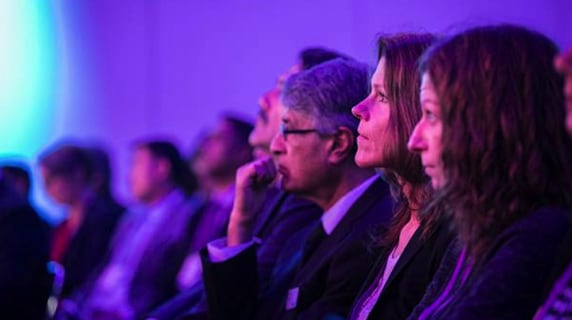 This year's four Big Issue Debates will cover disruption in the payments landscape, the future of international payments, cybersecurity, and the rise of Asia as a source of innovation. The speaker line-up for these must-attend sessions will be revealed shortly.
The conference programme is live on Sibos.com and will continue to evolve in the coming weeks. Stay tuned!
Exhibition
What should you look out for at the Sibos 2018
exhibition?
There will be over 160 financial institutions, central clearing systems, application and middleware vendors, systems integrators, and consultants exhibiting at ICC Sydney during Sibos 2018. This year's exhibitors will be drawn from 36 different countries, and there are 15 exhibitors making their Sibos debut.
The exhibitor list is available on Sibos.com, where you can read their profile and find out more about the products and services that will be on show.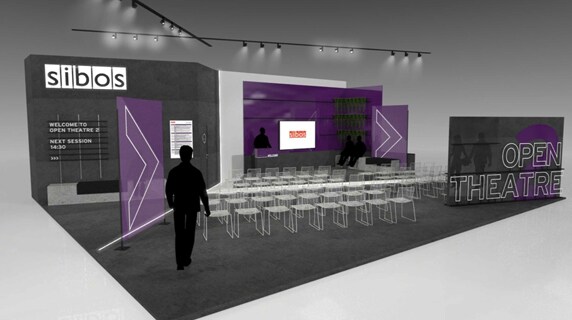 The exhibition areas will also contain a number of features for delegates to interact with – such as the two Open Theatres.
Find out more about this year's exhibition features on Sibos.com
The quintessential setting for bank and FinTech collaboration
The Discover Zone will unite all innovation stakeholders from across Sibos in one distinct area.
There will be returning FinTech companies exhibiting alongside some exciting new names.
As Sibos draws closer, some of the returnees have spoken about why they are coming back, why delegates should make time for a visit, and the value that the Discover Zone adds to a changing industry.
Watch the below teaser video for a taste of the Discover Zone:
Practical information
for Sibos 2018
Start exploring Sibos Tools and look out for
the 2018 Sibos App
Sibos Tools is a convenient way for you to manage your personal information and plan your way through registration, the exhibition, the conference and networking events whilst at Sibos 2018 Sydney. This suite of innovative tools includes a My Favourites function, Sibos Instant Messenger, and the full participant directory.
To use Sibos Tools on Sibos.com, log in using your Sibos credentials. You will then see them on your dashboard.
Find out more about Sibos Tools on Sibos.com
Sibos Tools can also be accessed through the official Sibos App, which is available for both Android and iOS devices. The updated 2018 version of the Sibos App will be free to download from either Google Play or the Apple Store from mid-July.
Featuring an intuitive design with a simplified user interface and faster access to the information you need, the App provides Sibos news and updates at the touch of a button. It also includes a comprehensive floor plan of ICC Sydney to help you get your bearings on site.
Spotlight on Sydney
Take on the Seven Peaks Walk
The Seven Peaks Walk is Lord Howe Island's premier guided adventure that takes in beautiful beaches, exposed coral platforms, mist forests and Jurassic Park style banyan forests with the only rookeries of Providence petrels in the world.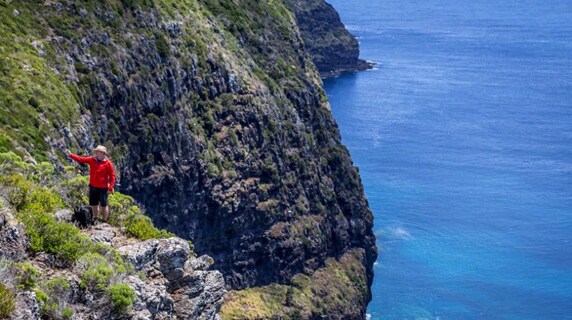 Photo courtesy of Destination NSW
The walking season is between 10 September and 16 November 2018, making it the perfect choice for a pre or post Sibos getaway.
Find out more and book tickets