Sibos Insider
Plan your Sibos week as momentum builds towards Sydney
As this year's event draws closer, Sibos Insider brings you essential updates and previews, news from across the industry, interviews, videos and teasers.
Conference
Bookmark the Sibos 2018 Big Issue Debates
The four Big Issue Debates in this year's programme tackle the macro issues and trends facing the financial industry and beyond, drawing on top experts to share their insights.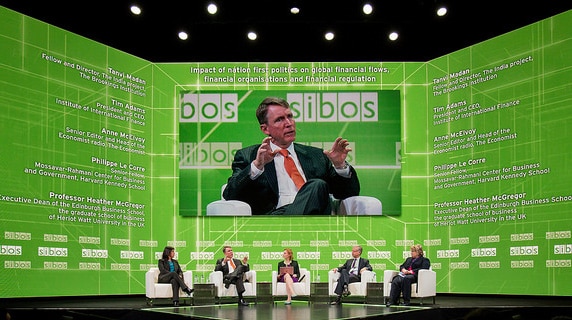 New this year: Sibos Breakfast Keynotes
Join us at 09:00 from Tuesday to Thursday at the Plenary Room for a light breakfast and inspiring keynote speeches from three well known experts. Parag Khanna will take a look at mega-trends shaping the macro environment, AI expert Ayesha Khanna will cover technology shifts and Olympic Gold medal winner Cathy Freeman will speak about how human determination is key in obtaining results.
Networking
New networking opportunities at Sibos
Join us for the Discover Zone launch event (Level 4 of Exhibition Centre) on Monday evening at 18:00 where sports Australia and International Rugby Board Hall of Fame member, John Eales (AM), will share his insights on how his career at the top of international sport has shaped his views on the need for collaboration in business. Following John's keynote, we are delighted to announce that international sensation, Gabriella Cilmi will be playing out the rest of the evening. Recognisable from her soulful multi award winning smash hit Sweet About Me, she will entertain Sibos delegates from the Innotribe stage while you network with all the Discover Zone residents.
Join the new Women of the World (WOW) event on Wednesday 24 October, from 17:00 - 19:00, to unwind & relax after a busy Sibos-day; and meet old and new friends at Sibos. No need to register. Join us on Level 5 of the conference centre for great conversation and an inspirational keynote by Nadine Lagarmitte, HSBC.
Leverage the opportunity to interact with the experts with curated networking at Innotribe. On Monday to Wednesday at 16:30 and Thursday at 12:00 Innotribe topic experts will be together in one place to enable you to further dive into the content and access their expertise directly in an informal environment. Reflecting the Innotribe agenda, the topics that will be covered are Trust, Quantum Computing, AI and Cyber-Security.
Discover more Sibos networking opportunities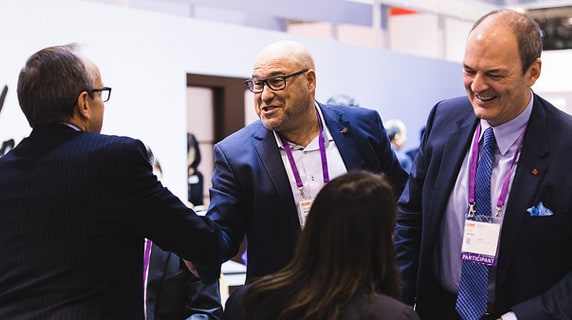 Advertorial feature
Intesa Sanpaolo provides ever-growing transaction banking services for treasurers, including multi-channel payment factory, virtual accounts, Euro clearing, cash pooling, through its broad international network. Fully committed to FinTech innovation, the Bank innovative focus is dedicated to Open Banking and treasury services.

Practical information
for Sibos 2018
Head of Sibos Chantal Van Es shares the new and exciting features for Sibos 2018.
Spotlight on Sydney
Every morning between Tuesday 23 and Thursday 25 October Sibos will host Tai Chi classes. These will be run by Peter Bliss, a well-known instructor in Sydney. If you want to start your morning the right way, join Peter at either 08:00 or 08:30 in the Sibos Garden on L4 of ICC Sydney.