Past Sibos: Geneva 2016
Over 8,300 delegates came together in 2016
Each year, Sibos attracts participants from across the world, with attendees representing a wide range of markets, job functions and institutions.
Over 8,300 delegates came together at Palexpo for Sibos 2016 Geneva. There were attendees from 158 countries. These figures highlight why Sibos is such a valuable event for business leaders looking to gain new perspectives and learn about, and influence, the latest developments in the financial services industry. The below series of charts illustrates the range of participants by business focus, area of responsibility, job function, type of institution and geography. They give a flavour of the diverse Sibos community.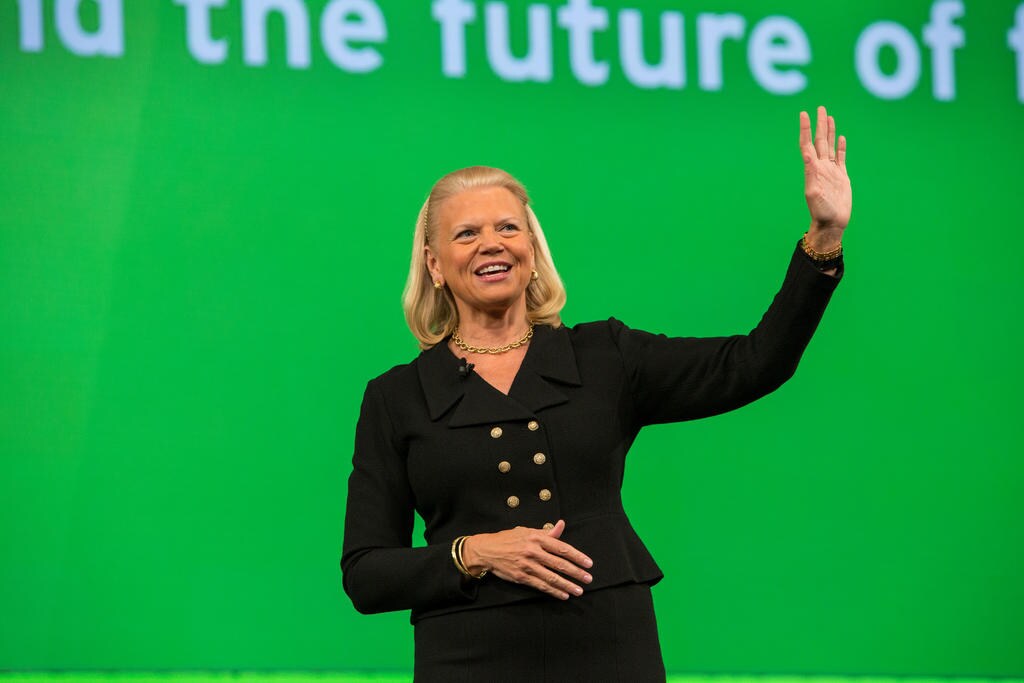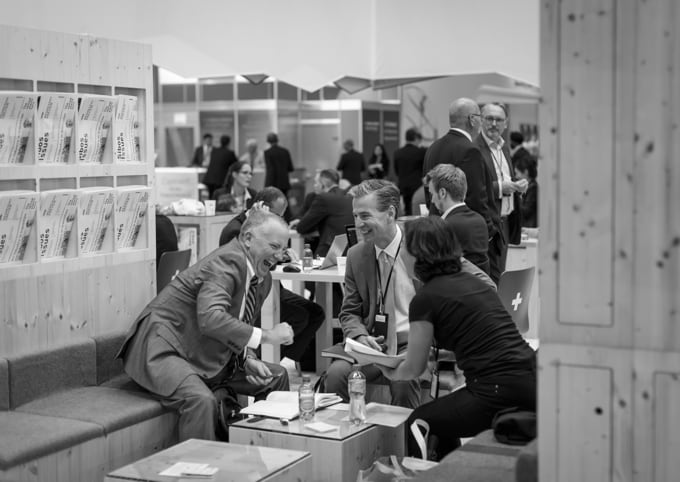 Sibos is the only worldwide industry specific event. There are regional ones but Sibos has all the important players from around the world"

– A 2016 exhibitor
The Year
Who attended Sibos 2016 Geneva?
Primary business focus
Primary area of responsibility
Function within institution
Type of institution
Region
18%

Trade service

16%

Cash Management

2%

Derivatives

4%

FX/MM

14%

Not selected

34%

Payments

13%

Securities
28%

Business Development/Strategy

2%

Compliance officer/Risk MGMT

3%

Customer Services

9%

Financial Operations

9%

Information Technology

3%

Innovation

7%

Marketing

14%

Not Selected

6%

Product Management

15%

Sales

1%

Standards

3%

Technology Operations
6%

Account Manager

7%

Analyst/Consultant

9%

Board Member/CEO/CFO

1%

Compliance Officer/Risk Manager

1%

Corporate Treasure

11%

Departmental Manager

23%

Managing Director/Director/EVP

12%

Not Selected

10%

Relationship Manager

8%

Section Head/Supervisor

12%

Vice President/Functional Head
4%

Central Bank

32%

Commercial Bank

6%

Corporate

1%

Custodian

1%

Exchange

4%

Investment Bank

1%

Investment Manager

17%

Not selected

4%

Payments Market infrastructure

2%

Retail Bank

3%

Securities Market Infrastructure

24%

Software Vendor/Consultancy

1%

Broker/Dealer
14%

Americas

13%

APAC

49%

EMEA

24%

UK/Nordics
Real world change
For nearly 40 years, Sibos has brought financial leaders together to network, collaborate and make sense of changes in the industry. The Sibos conference helps to build an understanding of the forces impacting the financial community.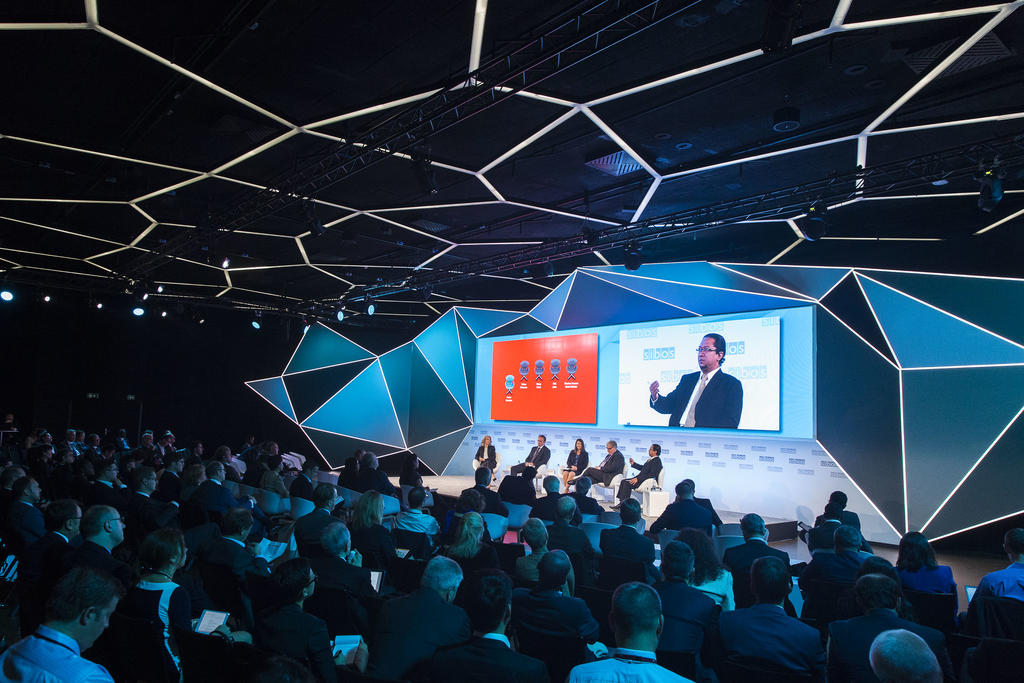 The Anouk Foundation
The Anouk Foundation was the Art at Sibos partner for 2016. Its mission is to create soothing environments for children and adults staying in hospitals, special needs institutions and nursing homes.
The non-profit foundation, headquartered in Geneva, was created in 2008, and uses art to foster healing and promote well-being across Europe's medical facilities. To date, it has completed over 100 projects in 13 countries.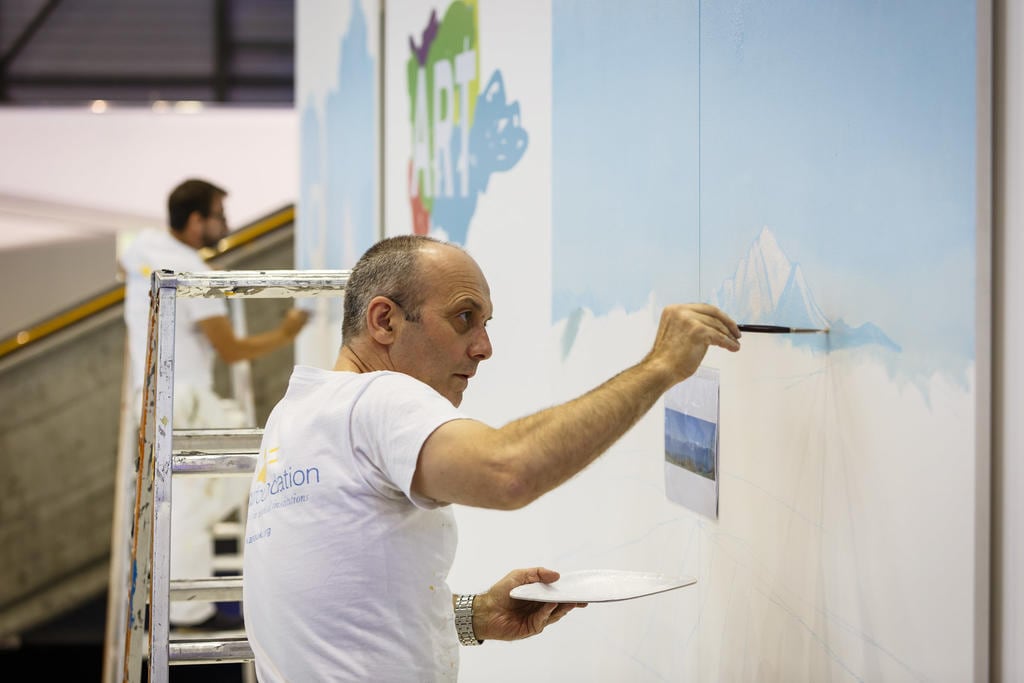 Transforming the landscape at Palexpo
In-line with the theme for Sibos 2016, the artists worked onsite during Sibos week to produce two transformative frescos. Delegates engaged with the team to feed in their ideas and provide further inspiration.
One of the artworks reflected the hot topics discussed at the conference, whilst the other was produced specifically for Maison sous Balme – one of the institutions that the Anouk Foundation supports.