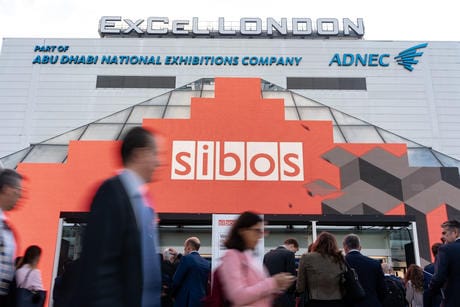 Sibos 2019 took place for the first time in London, a global financial superpower renowned for its affinity for finance, technology and innovation, and home to many leading figures in the financial services industry.
Held at ExCeL London between 23-26 September, Sibos 2019 was the biggest ever, with a record-breaking 11,500 delegates and more than 300 exhibitors. Delegates used their smart badges to exchange contact details an incredible 170,000 times throughout the week, forging thousands of new connections, creating new business relationships and opportunities.
Find out who attended this year's event
Who attended Sibos 2019 London?
Primary business focus
Primary area of responsibility
Function within institution
Type of institution
Motivation to attend
Region
24%

Payments

23%

Other

17%

Technology

11%

Trade Services

7%

Securities

7%

Cash Management

4%

Consultancy

3%

FX/MM

3%

Compliance

2%

Cyber security/Risk management

1%

Derivatives
32%

Business Development/Strategy

22%

Other

12%

Sales

8%

Information Technology

7%

Operations

6%

Product Management

6%

Marketing

3%

Innovation

2%

Customer Services

1%

Compliance Officer/Risk Manager

1%

Standards
24%

Other

22%

Managing Director/ Director / EVP

11%

Vice President/ Functional Head

10%

Departmental Manager

9%

Board Member / CEO / CFO

8%

Relationship Manager

6%

Section Head/Supervisor

5%

Analyst/Consultant

5%

Account Manager

1%

Compliance officer/Risk manager

1%

Corporate Treasurer
26%

Commercial Bank

21%

Other

16%

Software/IT Vendor

7%

Fintech/Start up

6%

Consultancy

5%

Payments Market Infrastructure

5%

Corporate

3%

Investment Bank

3%

Central Bank

2%

Securities Market Infrastructure

2%

Retail Bank

1%

Exchange

1%

Custodian
32%

Gaining insights/Sharing practises

29%

Sales/New business opportunities

20%

Networking

19%

Other
41%

UK/Nordics

32%

EMEA

14%

APAC

14%

Americas