Sibos Insider
Register for Sibos 2018 Sydney!
As registration opens for this year's event, Sibos Insider brings you essential updates and previews, news from across the industry, interviews, videos and teasers.
Conference
The next generation of collaborative innovation
Open banking is gaining momentum, with financial institutions reconsidering their service offering and relationships with FinTechs and other third parties. It's become a global trend as we settle into 2018 and will be one of the topics explored at Sibos.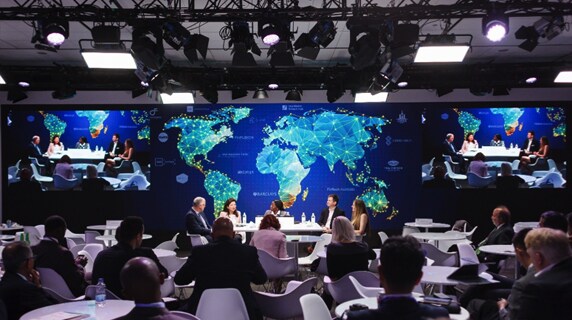 In line with this, the 2018 SWIFT Institute Student Challenge calls on Australian-based students to devise new ways of protecting personal information in an open banking environment. The final presentations will take place on Wednesday 24 October during Sibos week.
What else is on the agenda for Sibos 2018?
SWIFT Board Member for Australia Lynn Mathews has spoken about his excitement as Sibos returns to Australia for a third visit. He discussed increasing collaboration between FinTechs and financial institutions, the journey to instant payments and ISO 20022 migration.
Practical information
for Sibos 2018
Supporting communities and our planet
Delegates can help to offset the impact of their travel by getting involved in the Sibos 2018 tree planting project, in partnership with WeForest. SWIFT will fund 20 trees for each delegate. You can also contribute to the campaign by donating 10 Euros, which will enable the planting of 20 additional trees. Find out how to get involved on Sibos.com.
This year's venue, ICC Sydney, is also a leader in sustainability, having been awarded a Gold Certification for Leadership in Energy and Environmental Design (LEED). Highlights include a 520kw photovoltaic array (the largest in any Australian venue) and a 200kl rainwater tank that supplies 100% of the centre's irrigation water.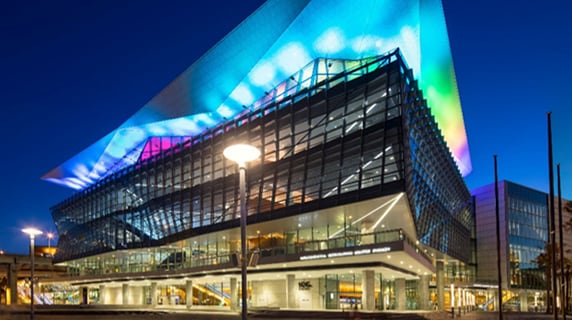 The Girls & Boys Brigade has been chosen as this year's Sibos charity partner. Look out for further information about joint projects later this year.
Learn more about the 2018 CSR initiatives on Sibos.com
Spotlight on Sydney
Experience the best that Sydney has to offer
In the following video, Lyn Lewis-Smith, CEO of Business Events Sydney, introduces the host city for Sibos 2018.
Sydney is the largest city in Australia, the most-visited destination, and the nation's business capital, which acts as a magnet for global talent. It also boasts exciting tourist attractions, a diverse culinary scene, and a buzzing nightlife. Delegates who can give themselves a few extra days to explore can discover what's on offer.
Save the date(s)!
Dates announced for Sibos 2019 London
One for your diaries. Sibos 2019 London will take place at ExCeL London 23-26 September. It's the first time that Sibos will be hosted in London.
Read more about Sibos 2019 London