Sibos Insider
Welcome to the July edition of Sibos Insider – keeping you up to date on all the latest news around the conference, exhibition and practical information for Sibos 2016 Geneva.
Conference

Setting the agenda for Geneva – read the latest Sibos Issues

Find out more about the hot topics that will be debated throughout Sibos week – and our host country's perspective on the major developments that are reshaping the banking and finance sectors.

The second 2016 edition of Sibos Issues – the official Sibos newspaper – can now be read online at sibos.com.

Top CEOs confirmed for Wednesday's Big Issue Debate

Ginni Rometty, Chairman, President and Chief Executive Officer of IBM, is confirmed to give the keynote address to Sibos delegates in a session on how cognitive technologies are ushering in a new era of digital intelligence in business. Mrs. Rometty will then be joined by Sergio P. Ermotti, Group Chief Executive Officer of UBS, for a moderated discussion with Dean Garfield, President and CEO of the Information Technology Industry Council. This must-attend session takes place on Wednesday, 28 September.

Stay up-to-date with the programme as it evolves

The 2016 conference programme is continuing to develop, with new speakers and sessions being added regularly.

Keep a close eye on the conference programme page on the Sibos website to find out more about the sessions that matter the most to you.
Exhibition
Stop by the Swiss Lounge to check out the latest innovations
The Swiss Lounge will be one of the key features of the exhibition floor this year. It will include a Swiss FinTech area that will host local startups, giving them a platform to showcase their innovations.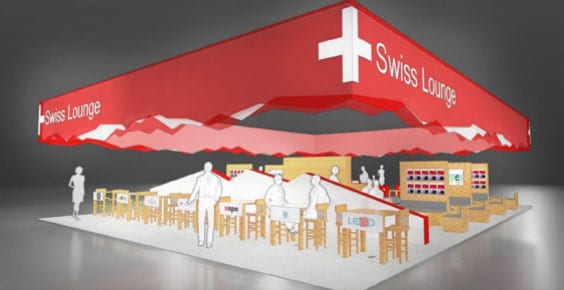 Geneva's Economic Minister Pierre Maudet will be inviting some of Switzerland's top bankers to the Swiss Lounge to demonstrate the impact of FinTech on business models.
Mr. Maudet spoke about the role of policy makers and regulators in supporting the emergence of FinTech, and the value of Sibos. Take a look at the video below.
Engage with an expert at the Standards Forum
Standards offer a real way for the industry to work together to meet challenges collectively, reduce costs, and unlock value.
Make sure that you visit the Standards Forum stand to learn more about the benefits that standards can bring to your business. Delegates can now book an individual appointment with a standards expert. Get in touch at:
standards.forum@swift.com
Look into the future with Innotribe
Fully integrated on the exhibition floor, following this successful approach in Singapore last year, Innotribe will once more build a welcoming, interactive space designed to explore the latest trends, deliver thought-provoking content, and challenge existing perceptions.
Their detailed programme for 2016 can now be found on sibos.com. Check out the 'Innotribe' filtered link on the conference programme section.
Better than a thousand days of diligent study is one day with a great teacher…
…So says a famous Japanese proverb. SWIFT Institute Talks will have a strong presence in Geneva, with nine lectures – delivered by leading academic experts – taking place throughout Sibos week.
They will be held in a specially-built amphitheatre at the SWIFT stand, and will cover a wide range of topics, including the ABCs – AML, Blockchain and Cyber.
Visit sibos.com for further details.
Practical information
Flights
If you haven't yet booked your flights to Geneva, please be aware that you can benefit from discounted travel through our arrangement with Lufthansa Group Airlines.
Passports and visas: Forward planning is essential!
When planning your trip and making the necessary arrangements, make sure that you review and understand the visa requirements for Switzerland.
Further details can be found on sibos.com.
Geneva Car-Free Day – Sunday 25 September
Please be aware that Sunday 25 September has been designated as a car-free day in the city. We are working with local partners to ensure this will have a minimal impact on our transportation schedule. There will be further communications on this next month.
Networking
Explore the participant directory and build your network
Start making the most of your Sibos experience right now by exploring the participant directory – one of the Sibos Tools, available via sibos.com and the Sibos App.
Log in using your credentials and search for fellow 2016 participants by name, title, institution or country. Get in touch using the Sibos Instant Messenger system to develop new relationships, set up meetings and discuss business opportunities.
What do the 2016 exhibitors have planned for you?
What will this year's stands have on offer to passing delegates? Log in to Sibos Tools to check out the details about each exhibitor's plans and scheduled stand activities. You can also access their relevant collateral as it becomes available, including case studies and research papers.
Sign off in style with an immersive Swiss experience!
This year's closing event will begin at 17:45 on Thursday 29 September, immediately after the closing plenary.
It will take place in Palexpo's Hall 7, and there will be clear signage in place to direct attendees who are registered for the party. There will be luggage storage facilities, and a complimentary shuttle bus service running from Palexpo back to the official Sibos hotels. The schedule can be found on the Sibos website.
We hope that you can join us. We are keeping the activities and décor as a surprise – but you can expect some snow and a little après-ski.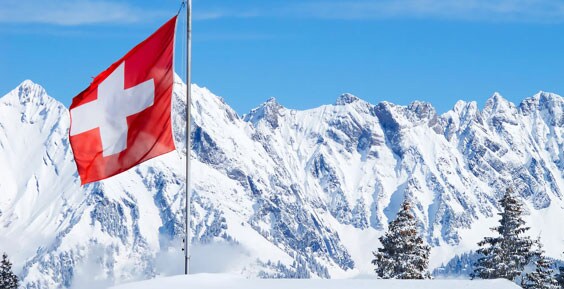 Spotlight on Geneva
To round off this month's edition, here are three attractions that are well worth visiting whilst in the city.