Sustainability initiatives
Working together for a sustainable Sibos
At Sibos we have a clear focus on community and green initiatives.
As part of our long-term Sibos strategy, we are committed to reducing our environmental impact and driving positive change in the world around us. SWIFT is taking the next ambitious step towards a low-carbon future by adhering to the Science Based Targets initiative (SBTi). By joining this worldwide climate action initiative, we're pledging to set ambitious, science-based emissions reduction targets in line with a 1.5 ºC future.
We recognise sustainability is also fundamental to the business strategies of Sibos participants and exhibitors. Sibos 2022 includes a broad range of initiatives to support our commitment to sustainability and integrate the topic throughout our conference programme, debating key issues such as green financing, ESG and financial inclusion.
To achieve carbon neutrality by 2025, our first priority is to cut the CO2 emissions generated from Sibos by working in partnership with all our stakeholders to lessen the impact of travel and transportation, reduce waste and optimise resources.
THE NATURE CONSERVATION PROJECT
Promoting biodiversity and natural water management
For many years, Sibos has contributed to projects to offset travel emissions. For 2022, we will be providing support to a nature conservation project in Kempen-Broek in the Netherlands together with the World Wildlife Fund (WWF) and Ark Nature.
The Kempen-Broek is a chain of nature reserves in Belgium and the Netherlands. ARK and partners like WWF and Natuurmonumenten are working on turning this patchwork of nature areas into a robust, connected wilderness area.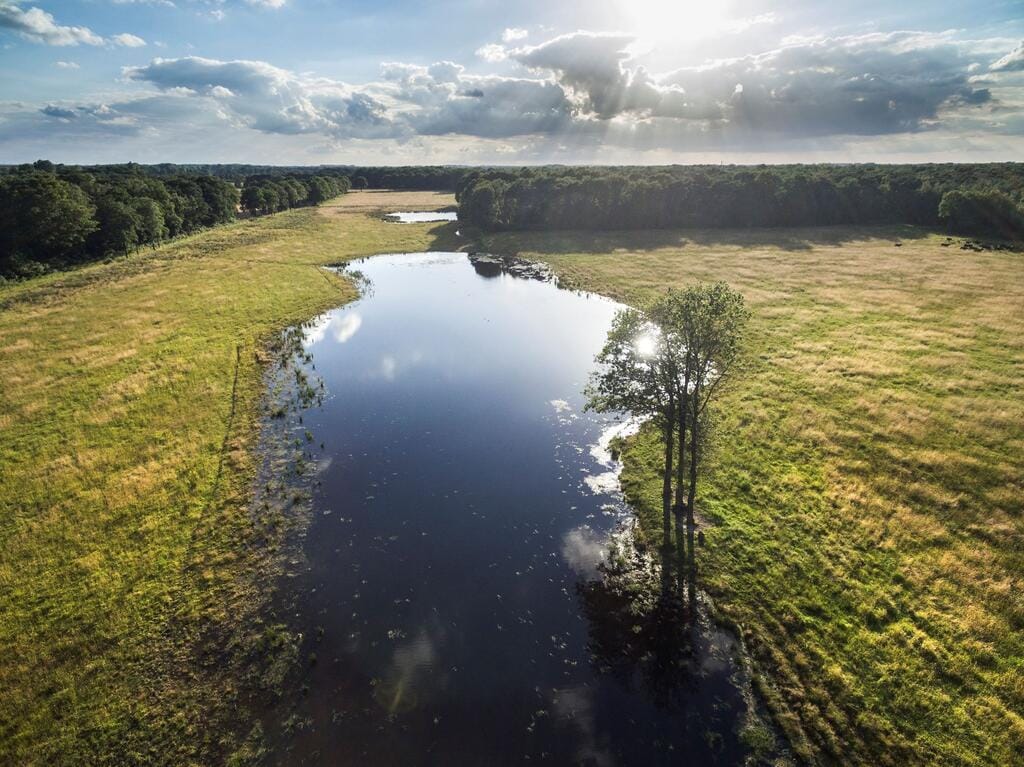 Originally the area was a low lying, soaking wet marshland, fed by large and small brooks. The marsh functioned as a sponge; absorbing huge amounts of water, and releasing them gradually. By turning the current remaining high-intensity agricultural land into marshland and restoring the brook system, we will be able to restore the 'sponge' function of the system. This contributes substantially to the water safety of the cities and villages downstream, and to combatting droughts in the summer, crucial in these times of climate change. A large part of the area has already been restored as such in the past 15 years.
Sibos will provide financial support to purchase a plot of agricultural land in the Netherlands, close to the Belgian border. This plot will function as the missing link between two other nature areas that already act as climate buffers, and contribute to the connectivity of species like red deer and wild cattle.
REDUCE WASTE AND PROMOTE SUSTAINABLE SOURCING
Smart stand design, repurposing and recycling
Sustainability is at the heart of the design and production of all Sibos and SWIFT exhibition features. Sustainability guidelines are provided for all exhibitors to help them create and manage more sustainable stands. Exhibitors can repurpose and recycle any unavoidable waste via partnerships with our venues.
Offer more sustainable food choices
Buying local, catering for all tastes
Sibos offers a range of locally sourced, seasonal catering to attendees, with more plant-based options available.
Giving something back
Giving something back to the community is an integral part of Sibos. Each year, Sibos works with charity partners that share our values and focuses on children and/or education.
Helping the local community
We also encourage our partners to use the local workforce whenever possible, helping to contribute to the local economy and leaving a positive legacy.
STAR scholarship
Enabling talent to shine
The STAR scholarship fosters the development of women in finance, providing them with opportunities to expand their networks and expertise. Each year leading banks from around the world are invited to nominate a high potential, ambitious female employee to participate.
Diversity on show
Showcasing the Sibos community
The Sibos conference programme is carefully curated to ensure it features speakers from a broad range of regions, cultures and backgrounds, reflecting the inclusivity and diversity of the Sibos community, as well as to champion the importance of these topics in our sessions.
Networking
Celebrating women in finance and beyond
The Sibos community comes together each year for a special Women of Sibos networking event to celebrate the importance of female leadership in the financial industry.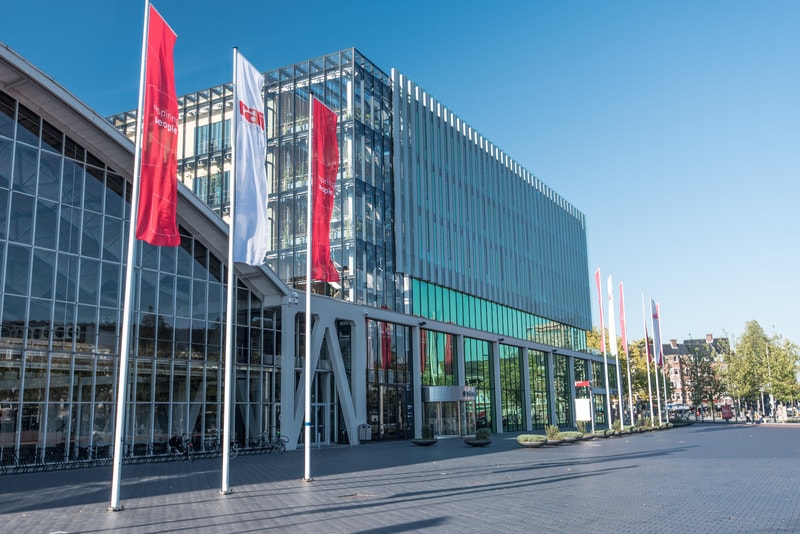 RAI Amsterdam Convention Centre
The RAI Amsterdam will play host as we return to an in-person event at Sibos 2022. The Centre has placed sustainability and corporate responsibility at the heart of their operations strategy, developing an approach for exhibitions that makes minimal impact on the environment and aligns with the long-term strategy of Sibos.
Discover some of the initiatives being driven by RAI Amsterdam that make it the ideal environment for Sibos 2022 as we bring the financial industry back together this year, including renewable energy powering the venue, on-site waste prevention, local sustainable development and tackling youth unemployment.