Sibos Insider
Distinguished Professor Bell to close Sibos 2018
As this year's event draws closer, Sibos Insider brings you essential updates and previews, news from across the industry, interviews, videos and teasers.
Conference
Australian academic to bring Sibos 2018 to a close
Professor Genevieve Bell, an Australian cultural anthropologist, technologist and futurist, will deliver the closing plenary address at Sibos 2018.
Professor Bell is a Distinguished Professor at the Australian National University (ANU), a Vice President and Senior Fellow at Intel Corporation, and Florence Violet McKenzie Chair.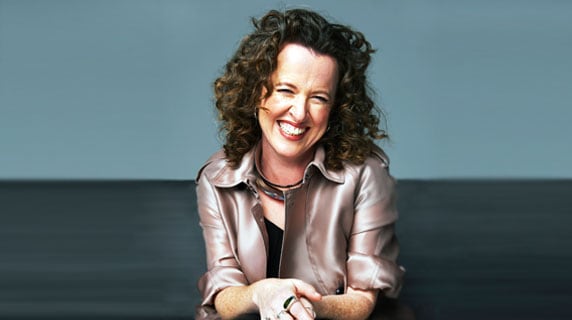 Chantal Van Es, Head of Sibos, said: "As a leading expert in the field of AI and an anthropologist, Professor Bell tackles technology topics in a different and fresh angle. With strong business acumen from her role at Intel, combined with her academic, technologist and futurist profiles, she offers a unique perspective on the intersection of cultural practice and technology development."
Who else will be speaking in Sydney?
The full speaker list for Sibos 2018 is now available on Sibos.com.
This year's line-up includes the biggest names from across the industry, as well as leading thinkers from adjacent industries who will bring new dimensions to the discussions at ICC Sydney. Check out the speaker list to find out more about them and what they will be tackling.
SWIFT Innotribe reveals forward-thinking programme
This year's Innotribe programme is taking a leap to the year 2030, with each of the four days featuring a different theme examining the capabilities that today's nascent technologies can bring to the industry and how they can be integrated securely.
In the below video, Kevin Johnson, Global Head of Innotribe at SWIFT, highlights the thinking behind this ambitious concept and discusses Innotribe's location at the heart of the Discover Zone, where delegates can mix with FinTechs, universities and bank innovation labs to meet the next generation of collaborative partners.
Exhibition
Meet the industry's most influential organisations
The Sibos exhibition features all the biggest names, all in one place, for one week only. It provides attendees with unparalleled business opportunities and access.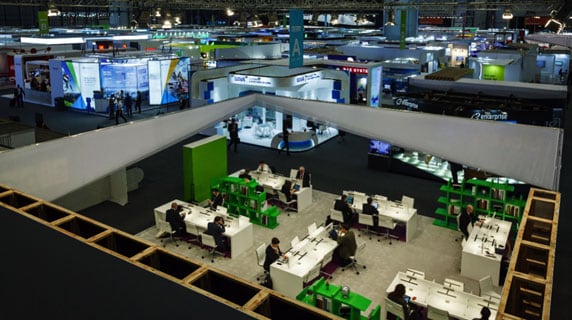 More than 165 exhibitors and 80 FinTechs are confirmed at Sibos this year, including nine Chinese financial institutions, making it the largest representation from China in the history of the event.
The full exhibitor list is available on Sibos.com, where you can read more about each exhibiting company and their activities at Sibos.
Take a virtual tour of ICC Sydney
The International Convention Centre (ICC) Sydney is Australia's premier convention and exhibition venue. It will provide a perfect platform for the world's premier financial services event.
Watch the following video to go on a virtual tour of the venue. Familiarise yourself with the different elements of each zone within the convention centre - Conference, Exhibition, SWIFT Hub and Discover.
Networking
How to network at Sibos - some insider tips!
Head of Sibos, Chantal Van Es, has written a piece outlining the full 'menu' of networking opportunities - both inside ICC Sydney and across the city as a whole, during work hours and after hours.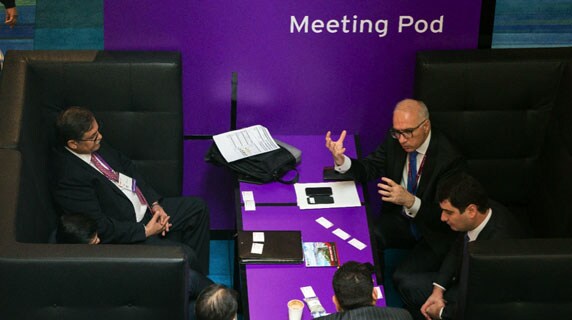 Read Chantal's blog on Sibos.com
Practical information
for Sibos 2018
Introducing the smart badge
New for this year, the Sibos smart badge is a badge fitted with a wearable tag that allows SWIFT to anonymously track your location and movements whilst at ICC Sydney.
This new technology will enhance security by tracking the number of people in each area at any given time. It will also provide a smoother experience on site, help to inform future improvements to Sibos and even power your networking activities.
A reminder about the ID policy
Attendees are required to show a government-issued photo ID upon arrival at ICC Sydney.
The official IDs that will be accepted are passport, driver's license or national identity card. Please make sure that you bring your photo ID with you to Sibos each day, as if you do not have an appropriate ID to accompany your Sibos smart badge you will not be granted access.
To help streamline security checks, please remember to keep your badge on, and visible, at all times and always carry your photo ID.
Spotlight on Sydney
See more of the city on the Sibos 5K
The popular Sibos 5K Run & Walk has been confirmed for the morning of Wednesday 24 October.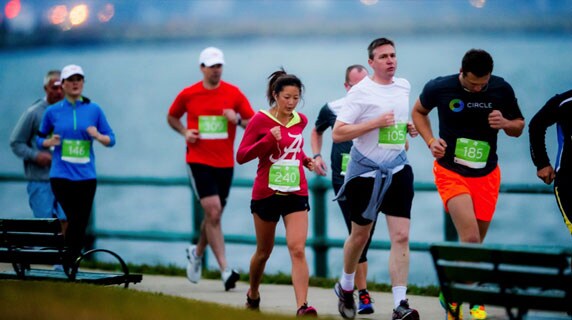 Sponsored by Oracle, this healthy, social activity combines early-morning exercise with networking. It gives you the chance to step outside ICC Sydney and see more of the host city, with the course taking you along Pyrmont's stunning waterfront and parkland. To take part, you must be a fully-registered Sibos participant.