The sibos Community
Collaboration
Connections
Co-creation
Every year thousands of delegates attend Sibos to rekindle old connections and forge new ones, while embracing the renowned Sibos community spirit. Sibos features a range of excellent networking opportunities and community initiatives designed to facilitate business development, collaborative learning and shared experiences. You can experience a variety of the Sibos 2021 community activities on demand.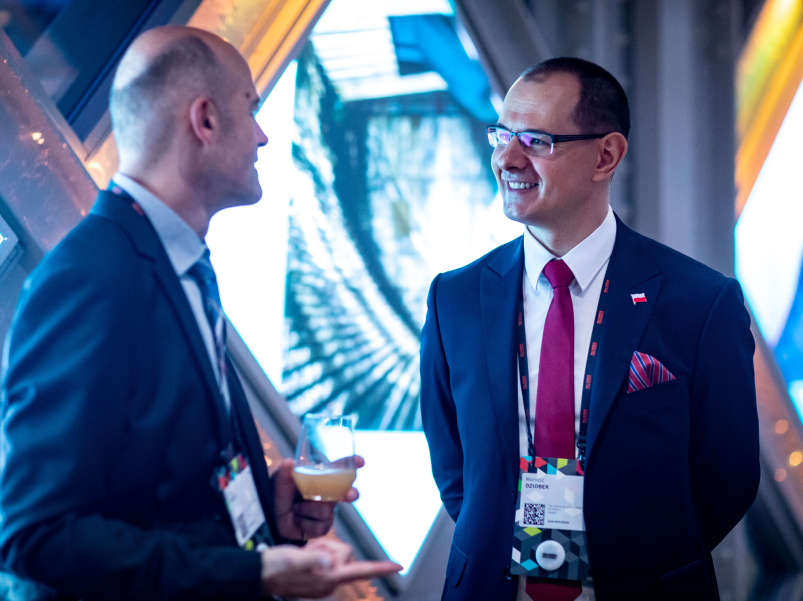 Network your way
Networking plays a pivotal role at Sibos, offering unparalleled opportunities to catch up with existing contacts and connect with new business partners from around the world. The Sibos digital networking tool put you in the driving seat, connecting you directly with other Sibos attendees before and during the event. Accessible via the website and app once logged in, the tool also provides personalised connection recommendations, while allowing you to search for delegates with similar interests and easily schedule private meetings.
Connecting at Sibos
A range of daily community activities took place during Sibos week in October, including small group and larger scale networking sessions. Take a look at some of the highlights:
Network across the community
Sibos 2021 saw the return of our famous and much-loved networking events, as well as some exciting new opportunities.
Daily: Sibos health challenge
Delegates started every day of Sibos Week the right way with an energising session to help improve wellbeing, with a focus on body, mind and soul. The Sibos health challenge, sponsored by NatWest, appeared each day on Sibos TV. Led by health coach Duncan Treanor, the sessions certainly provided a positive boost.
Tuesday 12 Oct: Women of Sibos (WoS)
The ever-popular WoS networking event returned to facilitate discussion on how we can all deliver positive change in the financial industry. This year's event, sponsored by BNP Paribas and Exactpro, featured a conversation between two inspiring changemakers, Natalie Chung Sum Yue, climate action environmentalist and social innovator, and Kristy Duncan, founder and CEO of Women in Payments.
Wednesday 13 Oct: Innotribe Pub Quiz
Teams from across the industry gathered to test their general and fintech knowledge against the best in the business. The Quiz featured a mix of rounds, guest quizmasters and a big dose of fun!
Thursday 14 Oct: Closing event
It wouldn't be Sibos without a celebration event to round off the week in style. Delegates tuned in and cranked up the volume for a special musical gameshow – the last chance to connect as a community before the countdown to Sibos 2022 in Amsterdam.
Embracing the Sibos community spirit
The positive energy and contributions of our community are what makes Sibos so special. Each year we run a host of initiatives to foster this community spirit and make it another Sibos to remember.
Education is a fundamental right for all children but for millions around the world it remains inaccessible, a situation worsened by Covid-19. This year's official Sibos charity is Teach For All, which recruits and develops promising future leaders to teach in under-resourced schools and communities. Sibos has donated 1,000 hours of training to 40 teachers selected across the Teach For All network, and thanks to the support of our delegates and sponsors Bank of America, CGI and Intesa Sanpaolo, we are pleased to have doubled this amount. Delegates can contribute directly to the charity here.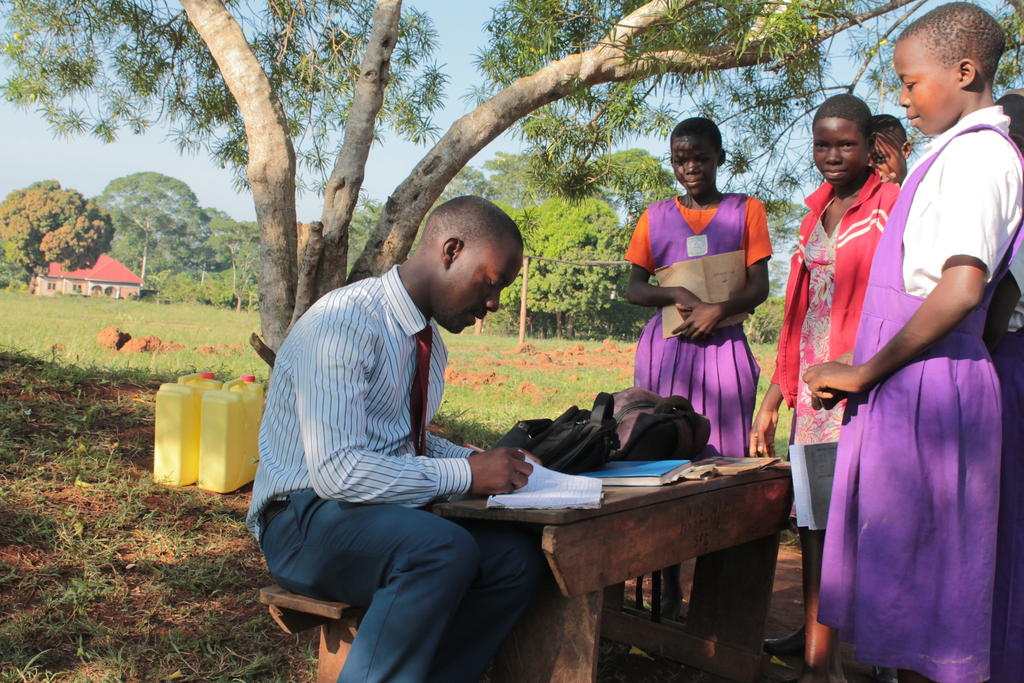 The Sibos Talent Accelerator Route (STAR) scholarship returned in 2021, empowering the female leaders of tomorrow with a special programme uniting women in finance from around the world. The scholarship provides women who are rising stars within their organisations with growth opportunities to support their progress to senior levels, while accelerating their knowledge and professional connections. Read more about the STAR scholars for 2021.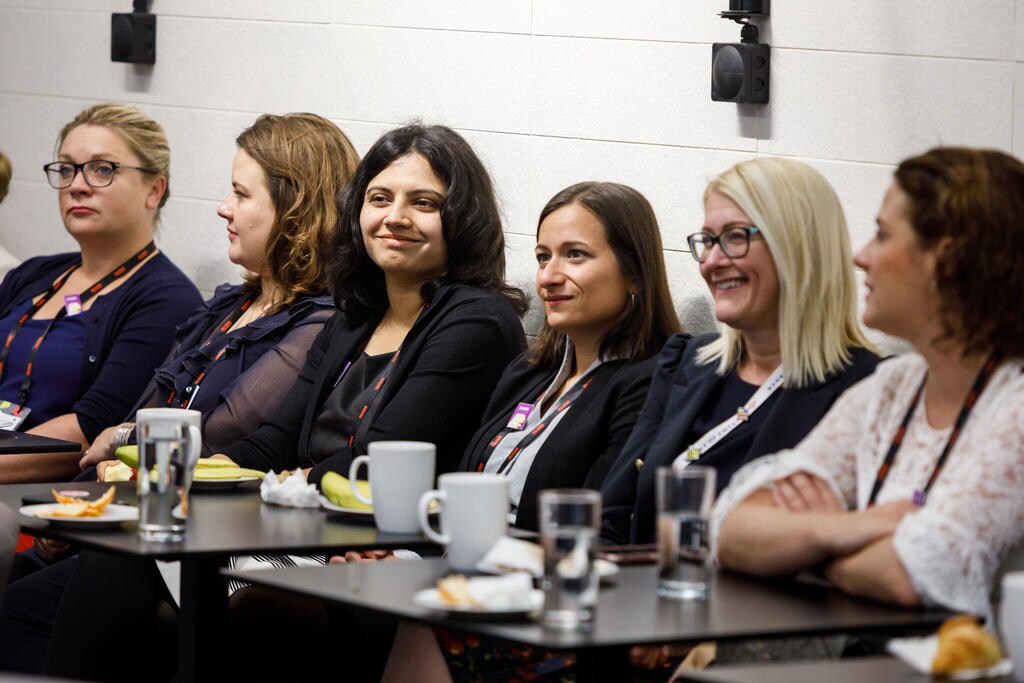 In the Discover Perfect Pitch competition fintechs battled it out in a live final, featuring a panel of expert judges and audience voting. The winners are being rewarded with exclusive roundtable access to venture capitalists, connections with banks, and promotion on Sibos TV and social media channels.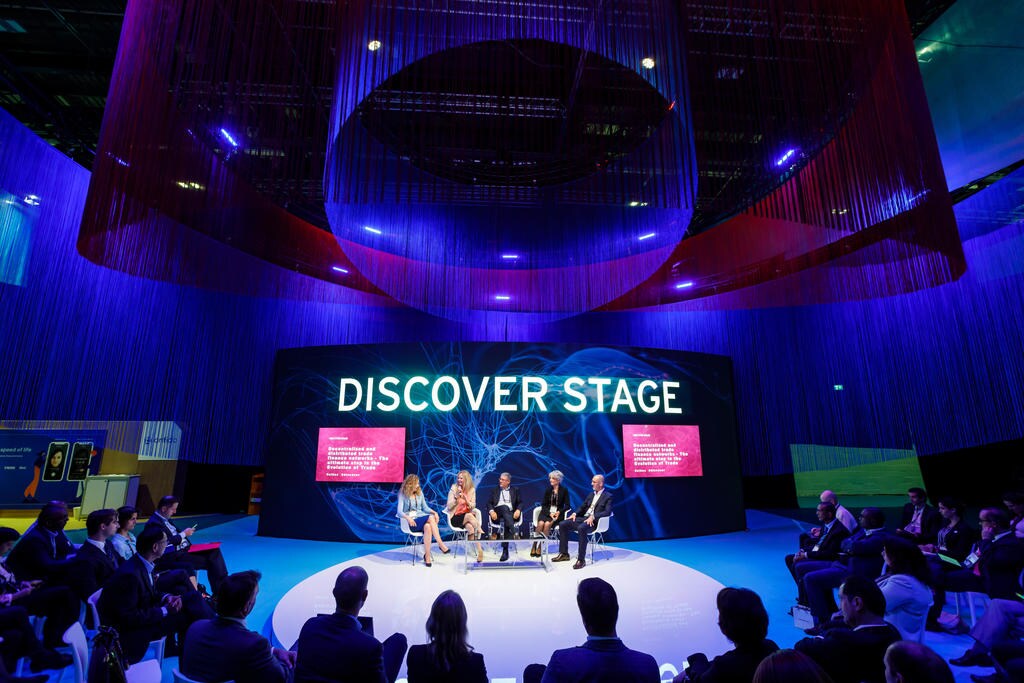 Now in its sixth year, the SWIFT Institute Student Challenge unearths financial solutions from the next generation of industry innovators. This year select schools in India were invited to present their solutions to increase adoption and use of digital trade transactions. The finalists showcased their ideas at Sibos, and the winning team was awarded a prize of 2500 EUR!