Sibos Insider
Preparing for a great Sibos experience
It's not long until we launch Sibos at ICC Sydney: here are our final recommendations to ensure you make the most of your experience by connecting, networking and growing your insights on industry trends and opportunities.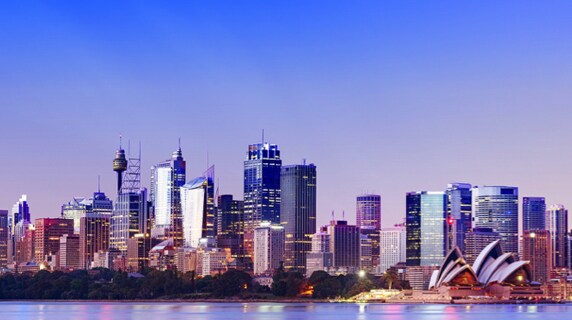 Our recommendations
1. See who will be sharing their insights and views
We're always looking for new ways to engage and inspire delegates. This year we have a great range of speakers from all areas of the industry and beyond, providing a 360-degree view on hot topics that will help to spark the Sibos conversation. Have a look at the new Breakfast Keynotes, where renowned speakers from other fields address issues around technology and society seek to answer the question, how can we harness the potential of both humans and technology?

Meet this year's distinguished Closing Plenary speaker, Professor Genevieve Bell, who combines the discipline of anthropology with deep expertise in Artificial Intelligence to provide new perspectives on living in a technological age.
Innotribe has tweaked its popular Anchors programme with a dedicated theme for each day co-ordinated by a Daily Anchor.
2. Prepare for the Big Issue Debates
Don't miss our ever-popular Big Issue Debates (BIDs) in the Plenary Room every day.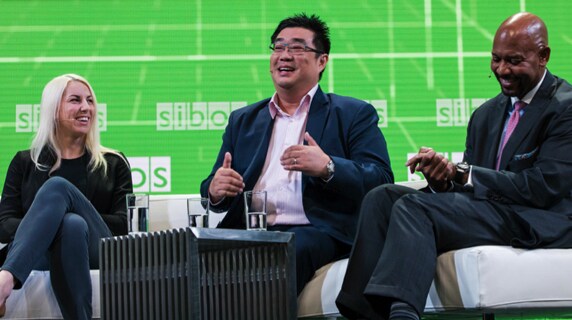 3. Connect and network at the financial industry's premier global meeting place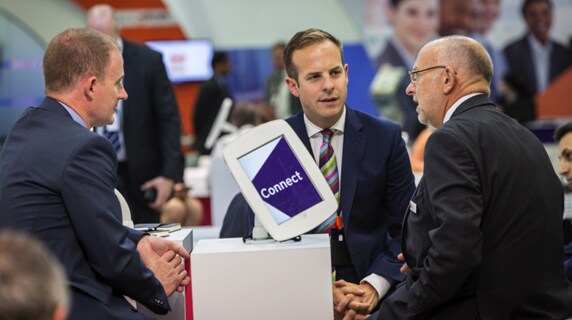 4. Navigate the programme and the venue
Use the Sibos App and Tools and exchange contact details with your Sibos smart badge.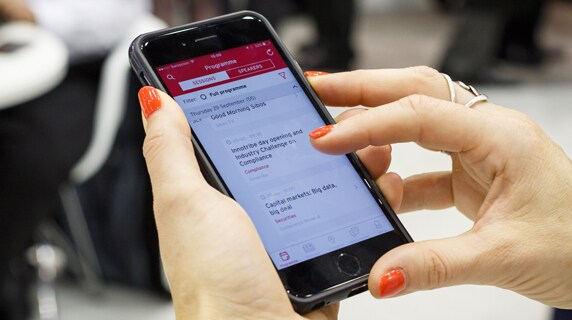 Advertorial feature:
Better together
Driven by client demand, new technologies and regulatory change, a unified API ecosystem will become the foundation to support the open banking business models that will enable our clients, partners and fintechs to integrate with Deutsche Bank in a seamless and secure way. Click here to read more

Practical information
for Sibos 2018
Before you travel, there are a few things you need to do to ensure a hassle-free journey to Australia.
Photo ID
Attendees are required to show a photo ID on arrival at ICC, such as your passport, driver's licence or national identity card. Make sure that you bring your ID with you to Sibos each day as well as your Sibos badge; remember to keep your badge on and visible at all times and always carry your photo ID.
Visa
Make sure you have been granted a visa to enter Australia.
Transportation
When you arrive at Sydney Kingsford Smith airport Saturday 20 or Sunday 21 October, the complimentary Sibos shuttle service is the most efficient way to get to the official Sibos hotels from Terminal 1; if you arrive at the domestic terminal (T2 & T3), there's a free shuttle to T1.
Once in Sydney, getting to the ICC is simple: most of the official hotels are within walking distance; if you're further afield, you can catch the free Sibos ferry service from Circular Quay. Find full details on airport shuttles, trains, walking times and the complimentary Sibos ferry service in our handy leaflet.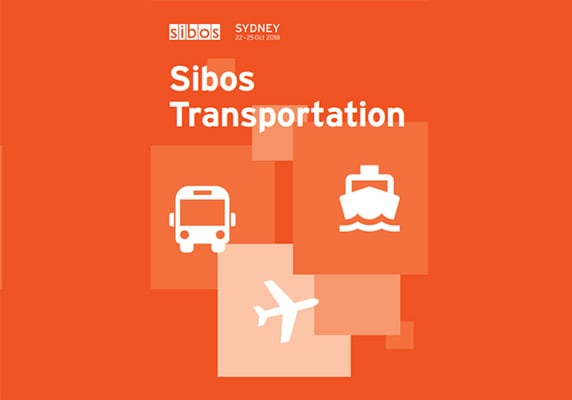 We're looking forward to seeing you in Sydney and wish you a safe journey!